Cost Management – ROI not cost reduction
As trusted advisers, Cost Management Specialists improve financial performance through an:
Enterprise Project (value stream from order to payment)
Target Project (specific function, department or division)
Cost Management Specialists act with Integrity under a strict Code of Conduct to:
motivate cross-functional collaboration

provide recommendations, based on applied business intelligence
to improve cashflow, increase return on investment (ROI), boost profit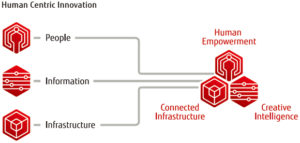 ENTERPRISE PROJECT EXAMPLES
Workforce Planning – a major cost management focus as labour is such a high percentage of expenditure
Digital Business Model – an essential consideration in developing a competitive business model
Diagnostic Review – You cannot claim to improve something without baselines and unwise to predict improvement without identifying where opportunity exists.
A Diagnostic Review identifies the opportunity to improve financial performance by reviewing:
Shared Vision – the vision shared to drive cross-functional collaboration

Assumptions – document and test assumptions underpinning decision making

Baselines – business intelligence confirming current performance baselines

Capacity & Utilisation – identifying capacity, utilisation & underutilisation

Financial Performance – ratios and trends down the accounting waterfall

Staff Performance – what KPIs exist and with what accountability

System Performance– what systems exist and contribute to or undermine performance

IT Performance – does it acts as an enabler and integrator

Reporting – reports published regularly, for what audience purpose and impact

Process Mapping – map the value stream of an Enterprise or Target Project.

Competitive Landscape – is it understood & used for competitive advantage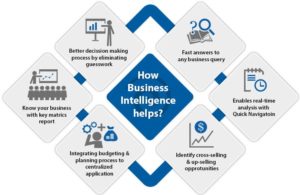 Tendering on your behalf for funding or grants for which your business is eligible
Presale Optimisation – business owner's investment of finance, time, energy & sweat deserves maximum ROI to fund quality of life for the rest of their life. Real estate and car sales markets prove the value of a pre-sales polish to maximise the sale price. 
A CMS 'operational polish' assists Owner/Managers to transition to working 'on their business' to maximise the value of their nest egg to enable additional monetary & lifestyle options beyond the sale.
TARGET PROJECT EXAMPLES
Operational Audit – function, department or division is underperforming and undermining financial results.
Issues can include operating as a silo, customer complaints, reverse supply chain, quality, error, waste, cost, waiting, overproduction, excess inventory, unplanned overtime.
Outcomes target performance improvement using audit results and applied business intelligence
Competitive Tendering – Supply – 'best value' and cost-benefit in purchasing (what you require from others) through market testing and tendering.
Competitive Tendering – Production – objective is demand planning based on a competitivity and cost analysis to determine 'best value' and cost-benefit in production (what you supply to others) through market testing, process improvement, target costing and examining insource/outsource options. 
If financial improvement is on your agenda, contact Cost Management Specialists on +61 411 522 521 or email roi1@costms.com.au to better understand what we contribute as a committed partner.