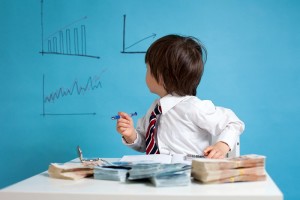 Cost Management 
not cost reduction!
Any fool can reduce cost. Many have! 
CMS deliver solutions which solve problems!
Since 1993, Cost Management Specialists have:
provided strategic insight into opportunities, risks and 

business development

implemented solutions to increase return on investment (ROI), cashflow and profit

highlighted benefits of a more agile business model to respond to competitive challenges

effectively utilised business intelligence, forecasting & predictive analysis
Consulting Principal
Founder John Cleary is highly valued by national and international clients for his thought leadership, skills and experience in leveraging ROI and improving profit.

John holds qualifications from Melbourne and Monash University and is a Fellow of the Australian Institute of Company Directors and the Certified Institute of Cost Management. 
John promotes 'buy in' and 'ownership' to cost management projects by highlighting ROI for staff in the insight and skills they develop. 
As the Managing Director of the Blue Chip Consulting Group, John also contributes his expertise in strategy, leadership, governance and change management to performance improvement projects.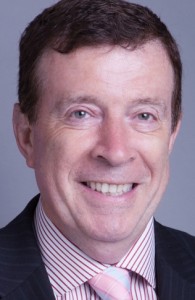 CMS Consultants make the invisible visible by identifying opportunities to make the impossible possible.  Their cost management 'eyes & ears', tools & techniques identify opportunities in:
'opportunity cost' of 'revenue foregone'

client's perception of quality creating a reverse supply chain

physical and non-physical constraints reducing flow, throughput and profit

non-value adding activities and waste (labour/assets/capital)

process improvement and/or re-engineering and/or digital transformation

the cancer of silos where 'the parts' undermine 'the whole' in delivering value
CMS reports identify how to convert opportunities to increase ROI and profit.
Return on Investment (ROI) Redefined
'ROI Profit and Sustainability'- CMS maximises return on investment for:
Owners - competitive return on capital with ongoing profitability
Clients - perception of value in meeting their needs 'in full' and 'on time'
C Suite & Managers -definition of management skill in using labour, capital & plant
Staff - expertise and experience to develop 'job skills for life' and career opportunities
Value Stream Thinking
The CMS value stream focus dissects activities and processes from order to payment. Systems thinking, cost management and digital transformation inform our quest to increase value. 
'Above the water' value stream activity hides a myriad of 'below' the water' activity.  
The challenge is for all activity to deliver client value and generate further purchases.
Diagram demonstrating functional silos and processes along a value stream.
Organisations create optimum value when they are integrated and 'the whole is greater' than 'the sum of the parts'.