Hit Financial Performance Improvement Targets!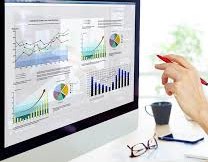 Cost Management or Cost Reduction
Cost Management Specialists increase return on your daily business investment (ROI) by hitting financial performance improvement targets to increase profit & business value.
It is easy to be 'busy being busy' yet fail to maximise ROI. Cost management with a revenue mindset delivers the results you need. Cost reduction or expense reduction may be required but rarely as your 1st choice. 
Recognise any or all of these common reasons why clients partner with Cost Management Specialists?