Achieve Improvement Targets!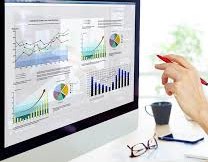 It is too easy to be 'busy being busy'. Cost Management Specialists bring the eyes, ears,
and insight to assist you to move beyond current baselines to hit agreed performance targets.
Cost reduction or expense reduction may be short term survival options when managers fail to maximise return on cost as an investment. They are rarely create long term value which is the cost management focus.
Recognise these common reasons why clients turn to Cost Management Specialists?
It's time to take the next step if:
unresolved internal conflict is also undermining client value and adding cost at the expense of profit

'how we do things around here' no longer meets client expectations or changing demand

traditional thinking or 'gut feeling' is denying you the benefit of applied business intelligence
Contact John Cleary on +61 411 522 521 to discuss a solution to your cost management challenge(s).
Consider these service options to increase short and long term ROI on your current daily business investments.
 Enterprise Improvement – Value Stream mapping (order to payment, division, department, function) to identify waste, error, and variance to develop strategies to achieve cost, quality, throughput, ROI and profit targets.
Digital Transformation – implementing a Digital First business model using technology and automation to  minimise the physical constraint of paper and enable secure access to business intelligence anytime, anywhere
 Workforce Planning – aligning Structure with Strategy to allocate the right people, to the right place, with the right capabilities at the right time to match throughput to forecast demand
 Tendering – challenging supply markets to deliver 'best value' and maximise your cost-benefit in both production (supply) and purchasing (demand)
 Target Costing –  product cost strategy implemented when the market determines price outside your control and cost management delivers target margin at specific volumes
The cost-benefit of implementing Cost Management Specialists recommendations can make your partnership cost-neutral within 12 months and identify synergies where none were previously recognised.
See our Frequently Asked Questions (FAQs)
Clients typically have an annual turnover of up to $50m+/annum. We also support Startups.
Client List – our track record is in delivering results across diverse industries under a strict Code of Conduct to create value by continuous research of markets and global innovation, extensive reading, and broad networks.
Contact John Cleary on +61 411 522 521 to discuss how Cost Management Specialists expertise can improve your financial performance (cashflow, ROI and profit).