Demand Planning and the Agile Digital Workforce
Business Models & Demand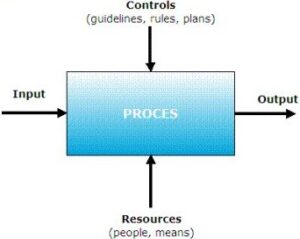 A system uses inputs to produce outputs. A business is a system converting inputs to outputs in response to demand. Throughput is the rate at which inputs become a valuable  output for sale or distribution.
A Business Model converts inputs into outputs, mostly goods or services, to meet the needs of customers ideally at a margin above costs (profit). Throughput is the rate at which inputs are processed to become a valuable  output.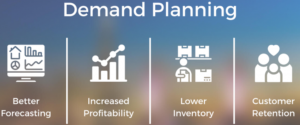 Demand Variance and the Workforce
Revenue, the lifeblood of an organisation, fluctuates with demand. 
Demand might be for:
an Air Conditioner from a manufacturer                                           (manufacturing)
Groceries from a supermarket                                                              (retail)
a Drivers License from a Government service organisation          (service)
University enrolment from a highly credentialed University       (education)
Previous workforce structure & size decisions may have been based on:
a best guess at the start of the business

incremental change over time in response to change over time

reflection of historical demand in the previous 12 – 36 months
Post pandemic, a guess, incremental change or relying on historical demand is likely to be less accurate.
Demand increases – with labour capacity & acceptable productivity, demand can be met. If no capacity (staff time fully utilised & productivity cannot be increased), delays create a negative customer experience and revenue risk.
Demand decreases – demand met at reduced revenue & margin. The customer experience can be improved but financial performance decreases when staff are not utilised effectively and productivity is low.
When productivity is low, Demand Planning and Workforce Planning options:
increase demand through marketing & the sales team to achieve benchmarks (productivity, revenue/EFT)

reduce system inputs including labour where is it is a major % of expenditure

apply target costing to meet the market price

increase demand, reduce system inputs, & apply target costing
Demand Planning & Workforce Planning are essential Material Requirements Planning (MRP) inputs.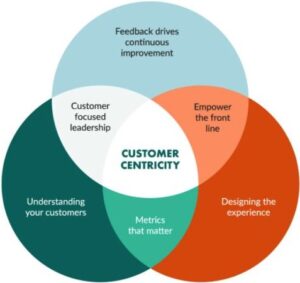 Customer Centric Agile Workforce
Business leaders respond to a pandemic by  developing a customer centric agile workforce. Pandemics may not last forever but change and demand variance become a constant in a global economy which embraces disruption.
Investment in labour only delivers an acceptable return when it provides a positive customer experience with the right staff with the right skill in the right place at the right time for the right time to meet customer needs & deliver target revenue & margin. When labour is a high % of total expenditure, it is vital that labour capacity is understood & managed to meet demand, utilisation & revenue targets.
Workforce capacity is determined by multiple workplace factors. It is easier to define in tangible measures such as weekly roster hours, available floor space, fleet vehicles etc. but is harder to define in labour hours. Yet the output capacity of a base roster can be defined. Percentage utilisation of that capacity can also be defined.
Utilisation is also a function of rework & the reverse supply chain imposing direct costs, & opportunity cost reducing margin. Rework does not generate new revenue & undermines the balance between demand, supply, & inventory.
Cost Management Specialists assist clients:
challenge thinking, assumptions, & unwritten policies in the current base roster

understand the balance required between demand, capacity, utilisation & financial targets.

determine workforce capacity & utilisation against current & forecast demand

develop a Demand Planning & the Agile Digital Workforce Action Plan

manage demand variance to deliver a positive customer experience & achieve financial targets informed by:
Why does the base roster have that number of staff with those skill on those days for those hours?

What is the short & long term range of actual & forecast demand (peaks & troughs, mean & average)?

What are the drivers of demand variance & how can they be better managed?

What is the impact of actual & forecast demand variance on current capacity & utilisation?

What is the outcome capacity of the base roster & % utilisation of that capacity?

Cashflow implications of demand variance and h

ow can cashflow be improved by demand planning?

What is the optimum utilisation target of the current and/or future base roster?

How is demand variance reflected in the current base roster?

Are a revenue growth strategy or headcount increase/reduction required for optimum utilisation?

What are insourcing, outsourcing, remote, or offshored options to your base roster?

How can digital transformation assist optimum labour utilisation?

What investment is required in workforce capability, motivation & retention?

How can workforce development assist to balance demand, capacity & utilisation?

What essential skills need to be recruited to supplement existing skills?
Cost Management Specialists provide:
mapping of the demand variance, labour utilisation & rosters (base & variable)

appreciation of the impact of labour as a % of total expenditure on revenue, ROI & profit

strategies & tactics to retain, develop & recruit a capable & motivated agile workforce

strategies & tactics to balance demand and capacity to achieve utilisation and financial targets

workforce planning intelligence for materials requisition & inventory management

examples of evolving agile labour models in response to demand variance

enhanced understanding of digital transformation opportunities & threats