'different thinking & targeted action to increase profit & ROI'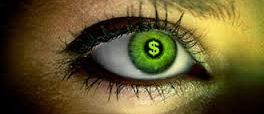 Value Creation
A business is a value stream designed to produce a profit over time for business owners/shareholders and a workplace where staff can develop their skills, communication, and experience.

Profit and Return on Investment
 Profit is for business owners and shareholders. Return on Investment is for all stakeholders including:
Owners – greater profit and increased business resale value
Shareholders – increased share value
Clients– the perception of 'value' because of a positive experience as a customer
Staff– continuous improvement skills, an outcome focus, achievement added to a CV
Suppliers– confidence in ongoing demand, payment, and desire to retain your business
Cost Management Specialists  work with clients and their staff to:
make 'the whole' be greater than 'the sum of the parts'

create value with a multiplier effect to increase return on investment and profit

enhancing the value stream by

identify and managing:
In creating a multiplier effect, Cost Management Specialists identify:
revenue opportunities and how to  realise them
process improvement to efficiently match throughput to demand
digital transformation opportunities to automate ineffective manual processes
Cost Management Specialists understand that improving financial performance requires change and support those responsible for managing the change to 'make financial performance improvement happen'.
Consulting Teams
Depending on the scope and scale of your Project, Cost Management Specialists provide:
a Consultant

a Consulting Team comprising members from any or all of the following disciplines:
Management Accounting

incl. Target Costing

Business Process Management

incl. Value Stream Mapping

Organisational Development

incl. Human Resource Mngt.

Data Science

incl. Business Intelligence

Information Technology

incl. Digital Transformation

Digital Marketing

incl. Revenue Generation
Consulting Principal
John Cleary initiated Cost Management Specialists over 20 years ago to pursue cost management with a revenue bias to drive better financial performance using a broad strategies and tactics beyond just accounting.
John is a Graduate of Melbourne University and Monash University, a Fellow of the Certified Institute of Cost Management, a Fellow of the Institute of Company Directors, and a Leadership Victoria alumnus.
As Managing Director of parent company Blue Chip Consulting Group, John also brings skills and significant experience in Strategy, Leadership, Governance & Organisational Development.
Clients appreciate John's ability to engage key stakeholders in making the invisible visible. His ability to develop internal skills and experience to improve profit and ROI by defining, agreeing, and implementing solutions using:
eyes, ears, and insight to understand and enhance your value stream (order to payment or a function or a task)

diagnostic skills to match throughput to demand at lower cost

internationally proven cost management and multi-disciplinary tools & techniques to deliver cost-benefit

change management skills  to improve, re-engineer, or transform to contribute to a multiplier effect
Contact John Cleary on +61 411 522 521 or email roi1@costms.com.au to discuss a financial performance improvement partnership with Cost Management Specialists which can be self funding.
"A cynic knows the price of everything and the value of nothing." Oscar Wilde