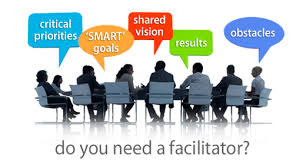 CMS Facilitators assist individuals and groups to challenge assumptions, share diverse views, blend specialist and generalist expertise and reach consensus on strategies, tactics and actions to improve performance.
CMS facilitation uses the principles outlined by Susan Scott in "Fierce Conversations":
Interrogate reality

Provoke learning

Tackle tough challenges

Enrich relationships
This makes our facilitation realistic and enriching to promote learning.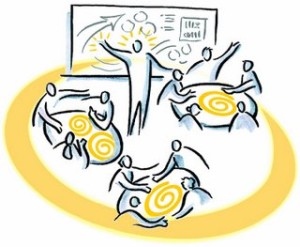 CMS Facilitators use their skills, expertise and experience to focus discussion, motivate participation, canvass broad options and address then resolve diverse views. We begin with the end in mind and transition to agreed outcomes.
CMS facilitators enable groups to:
•    highlight key issues
•    identify their own solutions (confirmed in specific, measurable & timely terms)
•    take 'ownership' to ensure essential actions are undertaken to achieve agreed outcomes
CMS Facilitators:
– bring significant qualifications, expertise and experience from diverse backgrounds
– respond flexibly to meet specific needs within and/or following a facilitated session
– are committed to open discussion of differing views with an outcome focus